The Department for Transport has this morning announced that they will be trialling new 'noise cameras' designed to crack down on motorists breaching legal volume limits.
The cameras will be tested at several locations over the next seven months and, if successful, could be further developed across the UK.
Aimed at drivers and motorcyclists with illegal exhausts, as well as those that rev their vehicles excessively, a microphone will record the sound of a passing vehicle, before ANPR and video and image capturing cameras collect visual evidence against the offending machine.
Speaking about the new initiative, Transport Secretary, Chris Grayling said: "Noise pollution makes the lives of people in communities across Britain an absolute misery and has very serious health impacts.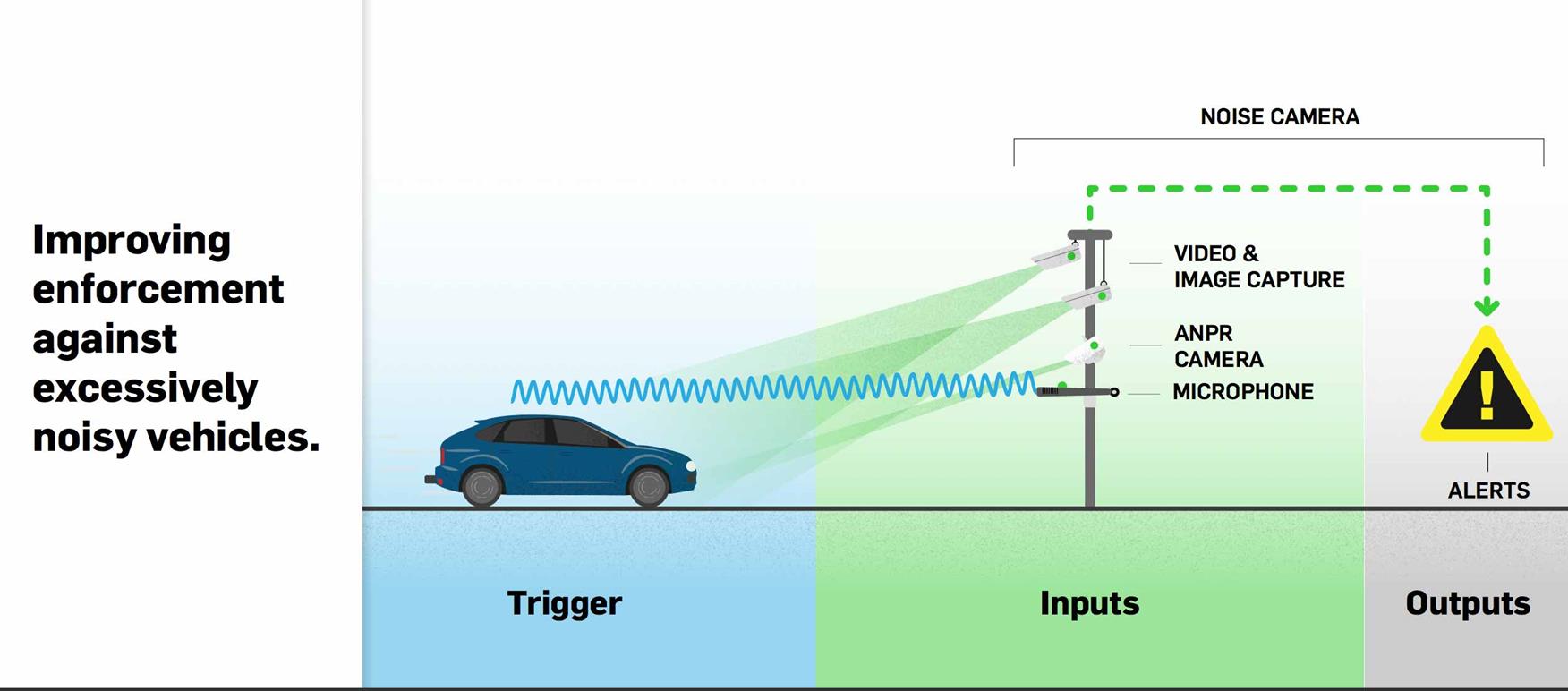 "This is why I am determined to crack down on the nuisance drivers who blight our streets," He added. "New technology will help us lead the way in making our towns and cities quieter, and I look forward to seeing how these exciting new cameras could work."
Enforcing legal noise limits is currently done subjectively by patrolling police officers, however these new systems will be able to determine whether the law has been breached by taking into account the class and speed of vehicle, relative to the camera's location.
CEO of the Motorcycle Industry Association, Tony Campbell, also said: "With growing pressure on the environment, including noise pollution, illegal exhausts fitted by some riders attract unwanted attention to the motorcycle community and do nothing to promote the many benefits motorcycles can offer.
"All manufacturers produce new motorcycles that follow strict regulations regarding noise and emissions and we welcome these trials as a potential way of detecting excessive noise in our community."
The trial comes after studies revealed that continuous long-term exposure to noise can cause both physical and mental health implications, with stress and high blood pressure being just two of the conditions linked.